Holbache Court Open Afternoon
We are hosting an open afternoon to give you the opportunity to find out more about our latest development, Holbache Court in the heart of Oswestry.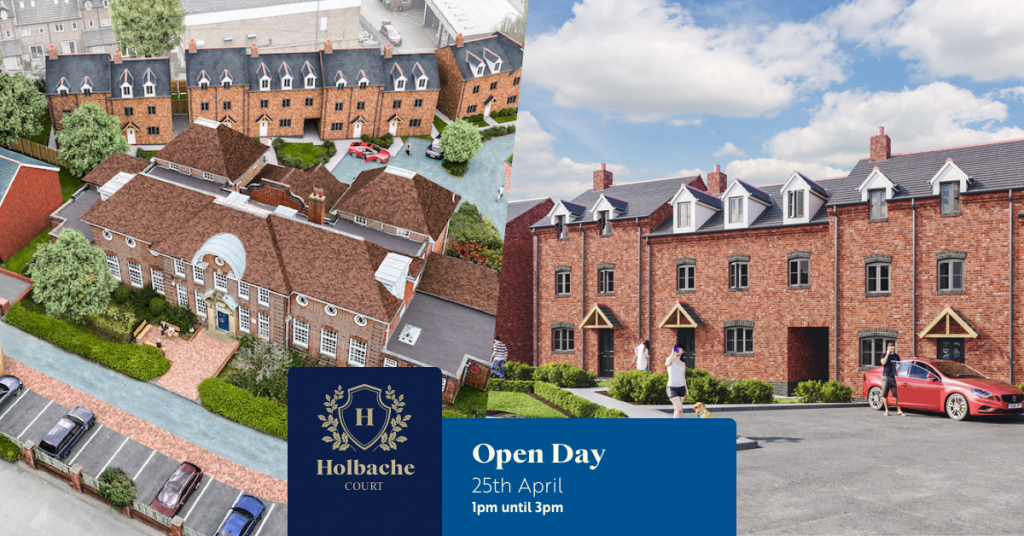 When: 25th April
Time: 1pm-3pm
Where: Holbache Court, Oswestry (just off Oswald Place)
We would like to invite you to our open afternoon at Holbache Court. This will give you a great opportunity to have a look around the development and learn more about the current progress and plans for the site. Our team will be on hand to answer any questions you may have about the development as a whole, or about a specific plot or apartment.
Situated on the locally well-known site of an old school and magistrates court, Holbache Court will comprise of a couple of semi-detached houses, eight townhouses and ten apartments ranging from one to three bedrooms. The houses will be built on the available land surrounding the existing building, whilst the historic building will be converted into the ten apartments.
The development will feature gated access, well-maintained garden areas and one assigned parking space per property. There will also be visitor parking, and several spaces available for purchase.
As with all of our developments, we are extremely excited to see the progress and we will be keeping you updated as we continue to work on this site. We will be beginning to build the pair of semi-detached houses, then the eight townhouses, followed by the conversion of the existing building. We expect the whole development to be completed in 2021.
Register your interest for the open afternoons here.
---
Back to News