Park House Meadows
Primoris Homes' latest project, Park House Meadows, is due to start construction this summer.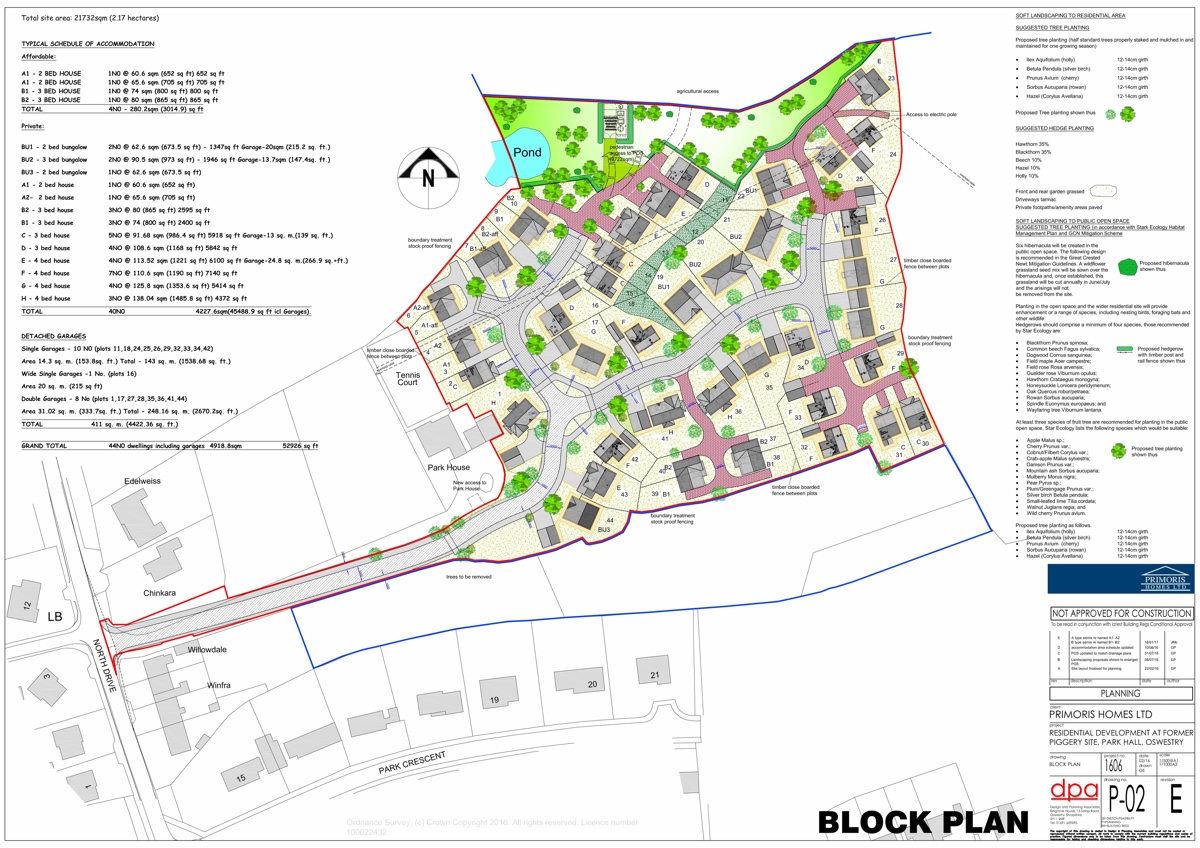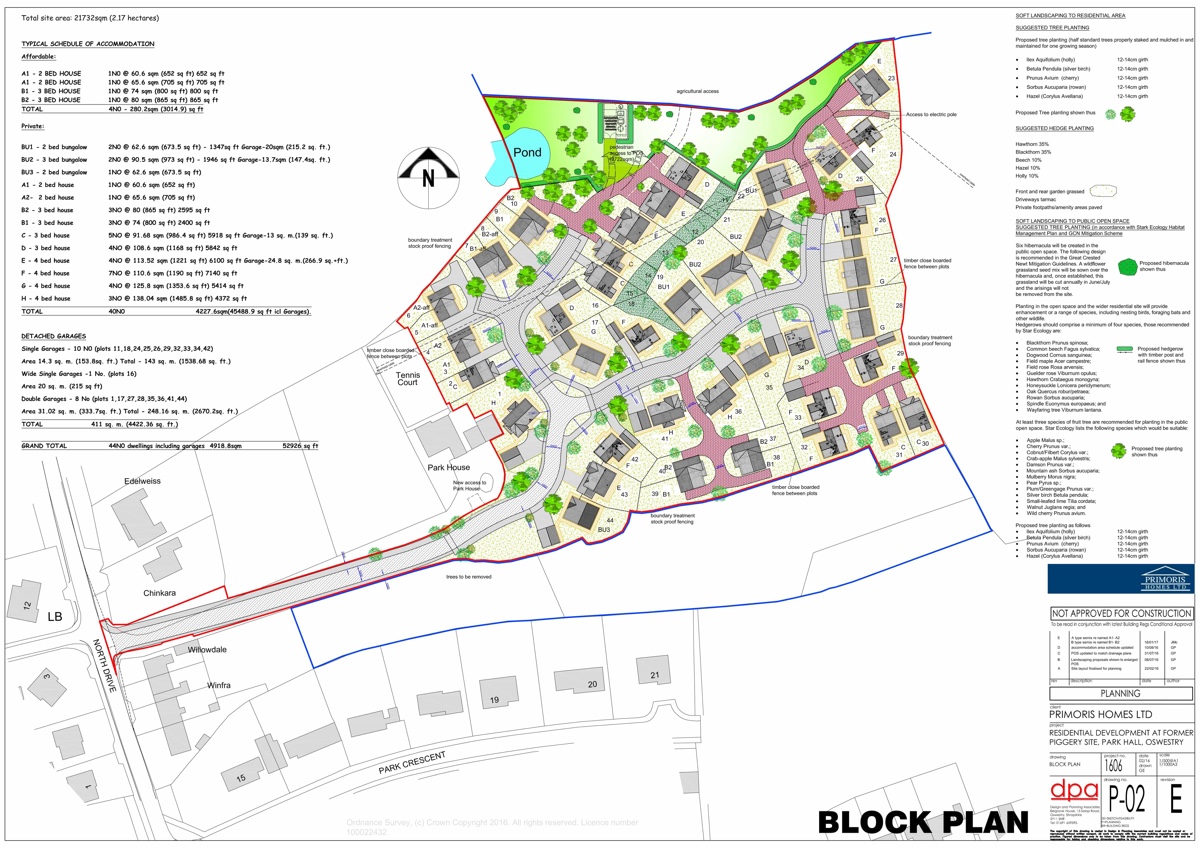 We are about to embark on a new construction project in Park Hall near Oswestry. The site is being referred to as Park House Meadows but the official street name will be chosen by the Parish Council over the course of the build.
The site is located between the Park Hall working farm and the Orthopaedic Hospital, on a bank which is surrounded by open countryside.
There will be a large variety of houses available on the site including: 2, 3 and 4 bedroom semi-detached and detached houses and 2 and 3 bedroom bungalows. We have tried to create a countryside feel to the site and houses will be well spaced out with generous sized gardens. They are going to be built in a traditional style, with brick, render and timber clad exteriors and slate and tiled roofs.
The houses being built will be released onto the open market for sale except for 4 of them. We are hoping that the homes will be ready to move into by early next year. Woodhead Estates will be the selling agents once the selling prices have been confirmed.
If you would like more information about the homes available please contact us on 01691 671091.
---
Back to News