Primoris Homes' new office progression
Primoris Homes' new offices on Bank Top Industrial Estate in St Martins is starting to take shape.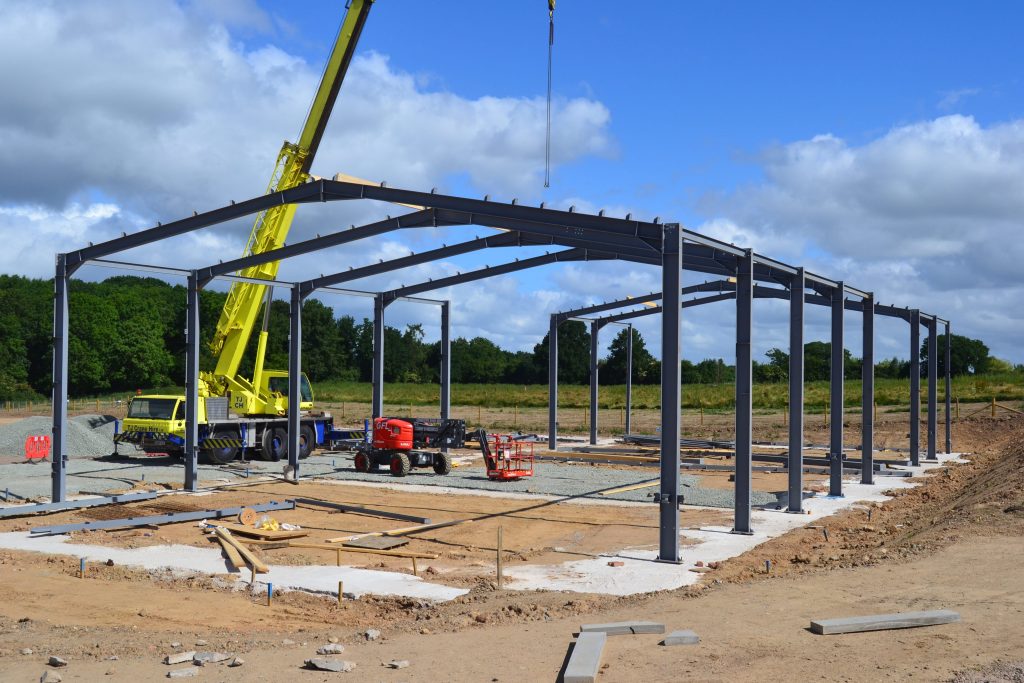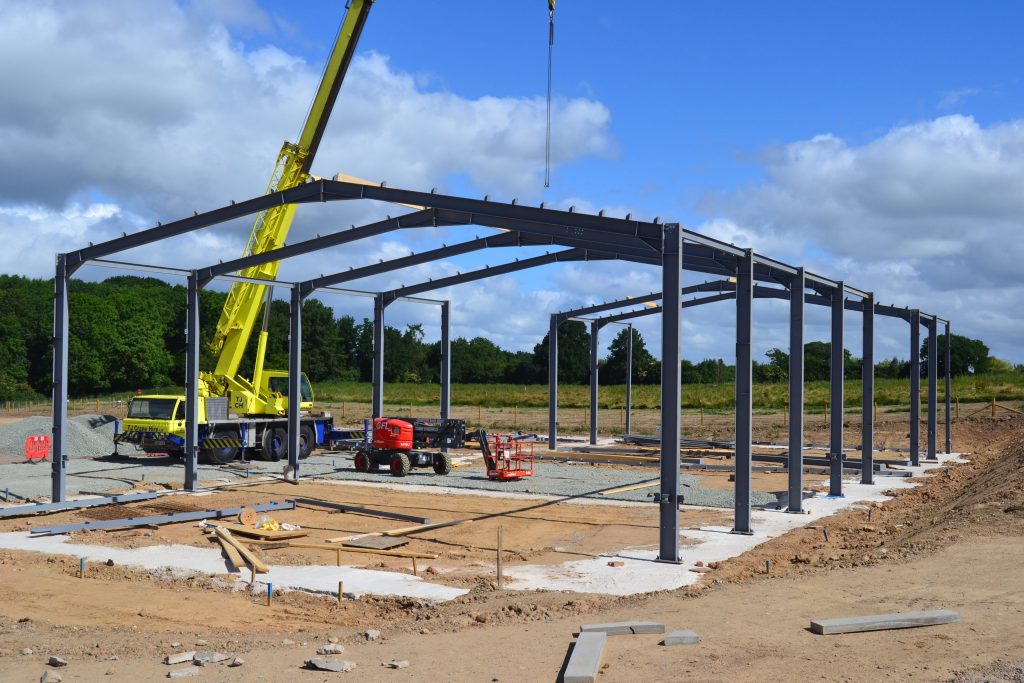 Primoris Homes will be relocating to Bank Top Industrial Estate in St Martins. Along with Roofing & Salvage Depot, we are planning on moving to the new location at the end of September.
The site is starting to take shape and progress. Pictured above are the steels which will form the structure of the building where our offices will be.
Whilst building our new offices at Bank Top in St Martins, we have chosen to be as environmentally conscious as possible.
We have appointed Dragon Drilling and Hafod Renewable Energy to install a 60Kw NIBE ground source heating system in the new building. This will supply heating to the showroom and offices, using a state of the art underfloor heating system.
The new building will also be supplied with 100% green electricity with Green Energy being our chosen supplier.
We will keep you updated on the progress of the project.
For further information, please contact us on 01691 671091.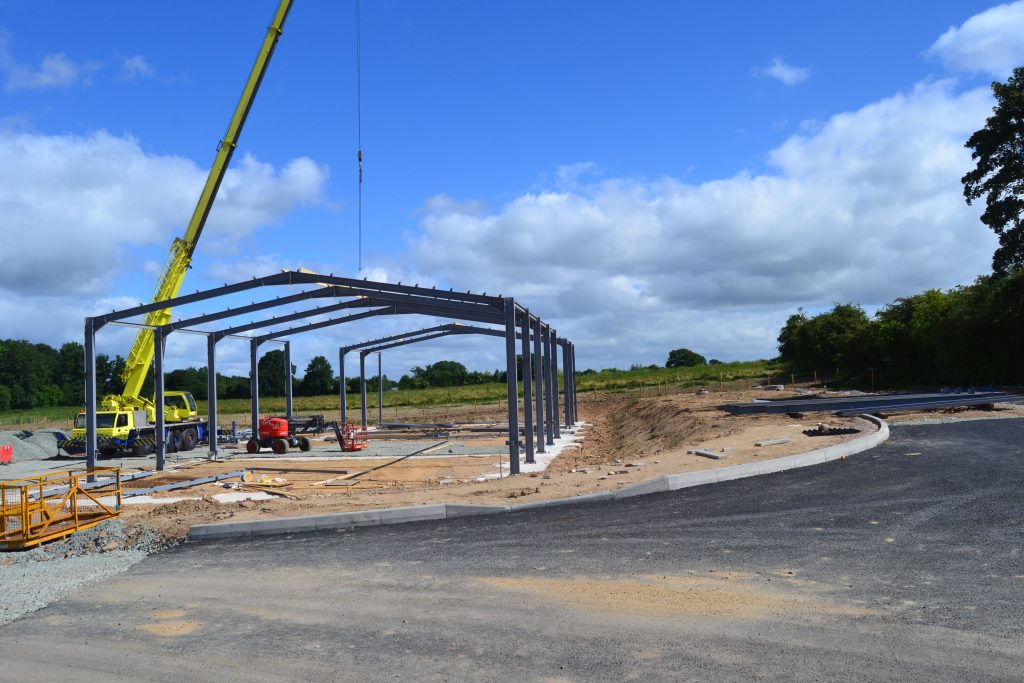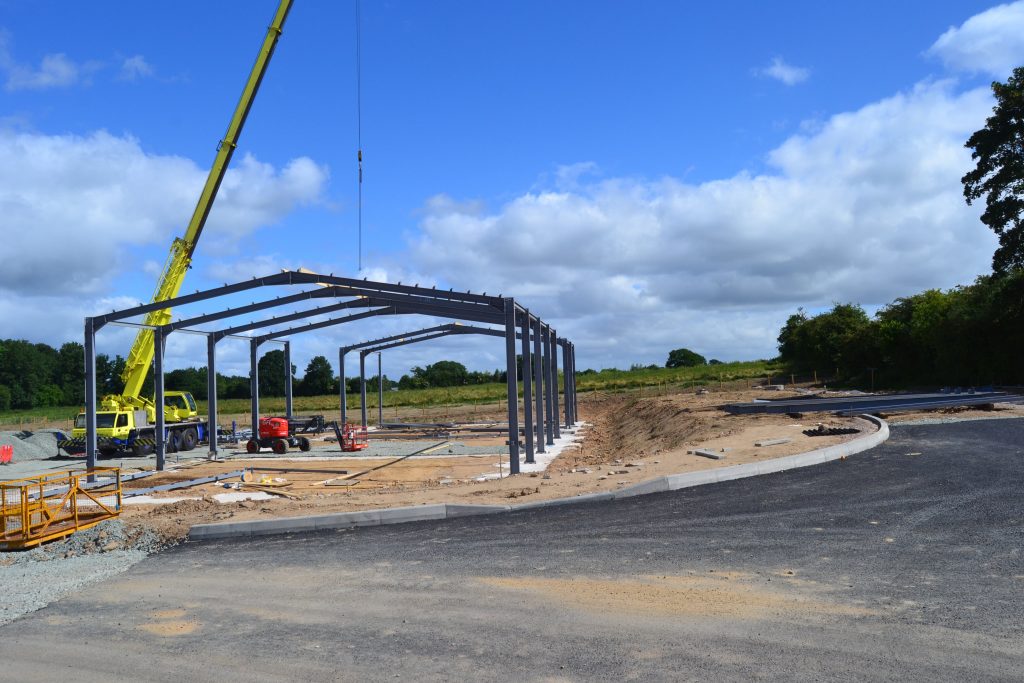 ---
Back to News